April Updates
Welcome to our International website. Specifically designed with our International customers in mind. If you are in the United States go
here
.
Our library of
camera owners / service manuals downloads continues to grow. We are adding new manuals everyday. Suggestions for manuals you would like to see listed are always welcomed. If you do not see a manual listed, ask us.
We added 29 New parts lists / service manuals, 17 new digital camera parts, 63 new Bogen / Manfrotto parts, 34 lens and flash parts in March 2014. USCamera has over 6000 part numbers available online. Over 80,000 camera, flash, lens, battery pack and other repair parts in stock.



Nikon discontinues most parts

sales to their camera dealer network and all service centers that are not authorized Nikon Service Facilities. more info here
Kodak
to stop making cameras....here.
USCamera now imports camera LCD and camera TFT assemblies for many popular digital cameras by Canon, Kodak, Nikon, Olympus, Panasonic, Pentax and more. Need a camera LCD / camera TFT not listed, send a request here.

Coming Soon........

New Parts - No Image Yet
Need camera repair parts you don't see listed
Special Orders
Can't find a part.....
Dealers Wholesale Pages
Best Sellers

Light Seal Kits
ROR ... Best Lens Cleaner in the World
Kodak C143 Green Battery Cover
Save big on USCamera repair parts
---

Equipment listing. We are
selling a recently purchased private collection and will be adding new pieces everyday.

Service Help


Installing a battery cover
Servicing your own equipment
---

Ever wonder what Nikon "AI" means? Go back to 1983 and find out. click here

Replacement parts for Vivitar and Metz. Flash shoes/pc cords, flash accessories and more.

Over 1000 original owners manuals in stock.........Looking for a particular owners manual. We finally have our owners manual list up. Click here to scroll through the list of manuals available.


New Replacement Parts

Bargain Bin - Closeouts Up to 80% off
Bogen Tripod Parts

Speedlight 580EX Rubber Side Cover, A
Speedlight 580EX Rubber Side Cover, B
Genuine Nikon Lens Mounts
Lamps for Studio and Projectors
Metz 58 AF2 Flash Shoe Foot
Olympus FL36 Flash Shoe Assembly
---
New Parts added everyday
---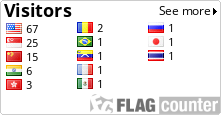 ---
Don't "trash your flash" just because
the flash shoe or flash foot is broken. We sell flash shoes / flash shoe assemblies and other flash parts for many different flash units including Canon, Metz, Nikon, Olympus, Pentax, Vivitar and more.


30 Day Money Back Guarantee

If, for any reason, you are not satisfied with your purchase we will happily replace it or refund your purchase price less shipping.


Sorry, Downloads of Service Manual / Owner Manual PDFs are not refundable.


SAFE Private Shopping. We take great pride in providing you this quality service. You can rest assured that the information you provide to us will be held in strict confidence. Your mailbox will never be filled with Spam or daily junk mail from us. Your information is handled with great care. Please check our privacy page for more information.


How old is your Rollei Twin Lens?
You can easily date your camera by checking your serial number against our list. It's quick. It's Free. Click Here.

---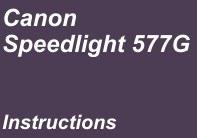 High quality scans of original
camera owners manuals, service manuals and parts lists for most every make and model. Many scans are in
full color. Click here for more info.
---
What our customers say:
..."Just wanted to say thanks – your prices were more than fair, ... a.j.

.."great light seal kits- hope you sell many of them"... j.d.

... "The PDFs are really good." e.h.

..."US Camera's scans are absolutely excellent!"... f.l.

..."Got the part today! Perfect fit! *"... j.j.