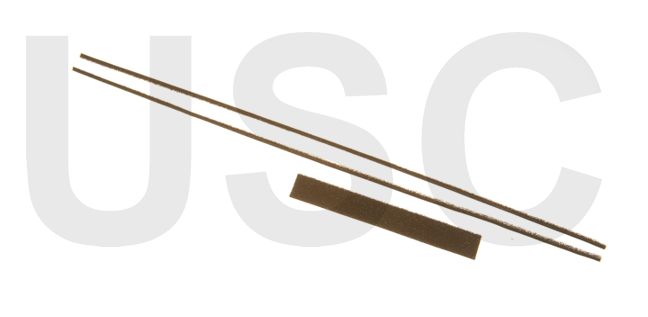 This custom light seal kit fits the older series Canon Canonet series made prior to 1970. They are generally bigger and heavier rangefinder camera than the later models. This kit fits the Canonet 17, 19, 25, QL17, QL17 L, QL19, QL19 E and the QL25. The kit includes 1 each upper / lower channel seals on the body and a replacement door hinge seal on the body. All seals have adhesive already applied and to install you just peel off the backing and install. Top Quality kit using imported open cell foam.

For help installing light seal kits go here.
Tech Note: The hinge seal was originally made using a type of material that we have not seen decay. We do not recommend removing or replacing that seal unless required.
Sale $6.00